Need COVID-19 Supplies?
If your business is in need of hand sanitizer, masks, face shields and more, please visit The Georgia Department of Economic Development (GDEcD) for a list of Georgia-based suppliers here or you can download a complete list here.

The GDEcD is collecting information from Georgia companies that indicate they are producing essential medical supplies in response to the COVID-19 pandemic, and is sharing this information with Georgia's units of local government and other potential in-state buyers as a courtesy. The product information and addresses were submitted by private companies to GDEcD and the list does not constitute an endorsement of any particular company or product by the State or by GDEcD.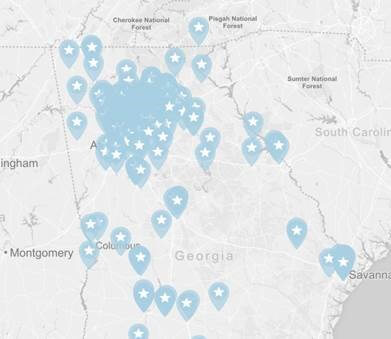 COVID Safe Harbor Letter to the Governor

COVID-19 Symptoms and CDC Recommendations

Georgia COVID-19 FAQ Page

Georgia COVID-19 Business Guidelines

Georgia Small Business Association Relief Options

Georgia Unemployment Update 4.22.2020

IRS Stimulus Check Tracker